For a Glimpse at What Reopening The World Looks Like
COVID-19 lockdowns are lifting, and the world we are emerging into looks different. Normal life as we knew it before the pandemic must adjust to mitigate the risk of future outbreaks. That means a world that looks and feels maybe a little less human.
The way we dine out, shop, learn, and worship are all being adapted to a new normal, a new way of existing in a socially distant world—if only temporarily. 
Gatherings of 10 people or less allowed
Gatherings of 10 people or less will be allowed, although anyone who is not from the same household is advised to observe social distancing.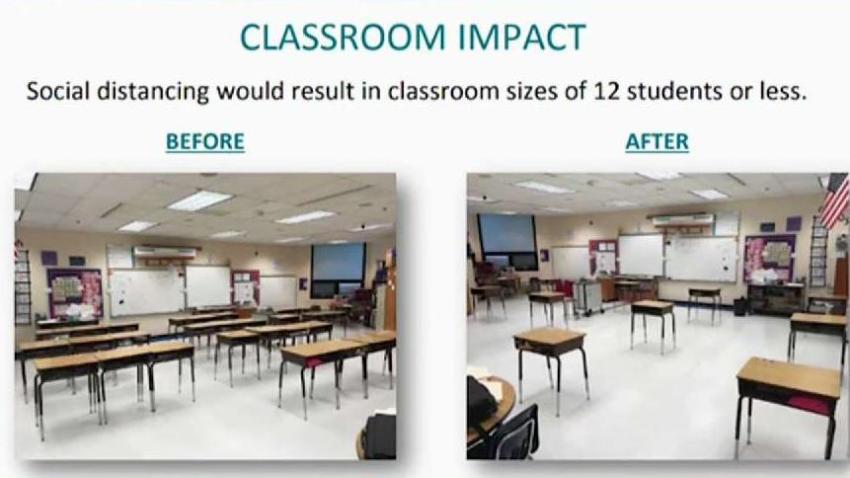 Bars and restaurants
Dining establishments like bars and restaurants can reopen with outdoor seating only, and so long as tables are six feet apart and employees wear face masks while following social distancing rules.
Health officials say they decided to allow it because dining outside represents as much of a risk of spreading the disease as any other outdoor activity.
"Non-essential" businesses and retail can reopen
Workers at "non-essential" businesses can return to work, with social distancing and other restrictions in place. The state still encourages employers to allow people to work from home or "tele-work."
All retail stores can open their doors to in-person shopping, so long as they follow capacity limits and safety precautions like requiring customers to wear masks.
Personal care from haircuts to tattoos
You can get your hair done or a workout in so long as the business follows capacity limits and other precautions. Here's what's reopening:
Barber shops, hair braiders and salons
Health clubs, gyms and fitness studios will be able to offer outdoor classes for to 10 people, and one-on-one personal training indoors or outdoors.
Outdoor activities
All state parks are cleared to reopen on May 29, and concessions will be offered following new social distancing rules.
Additionally, these activities will be permitted:
Indoor and outdoor tennis
Golf, with foursomes allowed and one person per car
Leave a Comment
Share on Facebook